Our subject for this week is the band, Marillion, one of the early neo-progressive rock groups who started out gigging at the Marquee Club (where a number) and in a few short years rose to some stardom. Early on their style was compared to Genesis but with a more pop center, garnering attention in the UK and Europe until breaking out overseas with singles like "Kayleigh", "Lavender" and the later "Sugar Mice". However as the band continued onward and had to replace their lead singer Fish, their style morphed and changed with subsequent albums, ranging from typical pop/soft-rock to a modern form of prog.
Some time during the 90s, the band had finally lost their recording contract with EMI and ended another with smaller label Castle Communications and began releasing albums on their own through pre-orders by fans. After releasing their first album funded completely by fan pre-orders in 2001 (one of the earliest instances of online crowdfunding), the band also began a concert series where they would perform for a whole weekend in a designated city. This grew to the point that the band would does a few in a row every two years. To celebrate the recent set of weekends, I was preparing a large number of tracks. Due to some snags, circumstances here and there, and life, this is what was left.
Special thanks to GreenPanda for helping out on finishing up one of the tracks (and for several in queue) and FatHa1p3rt for the usual.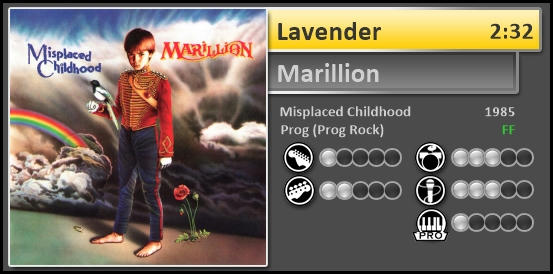 OD: FatHa1p3rt
Audio Source Lineage: 1985 Multitracks -> 2017 SW 5.1 Mix (Provided by Whizzer) -> WAV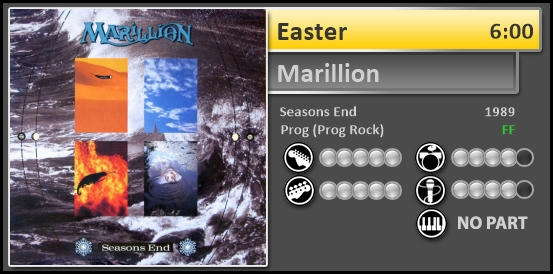 OD/Reductions: GreenPanda
Audio Source Lineage: 1989 Digital Master -> 1997 Remaster CD -> WAV
The band's second single after Steve Hogarth became their new lead singers and one of two compositions he contributed himself to the album. Lyrically, the song was inspired by the Troubles, similar to how Forgotten Sons was re-purposed and another track on the same album "Holloway Girl". An acoustic ballad in 6/4 (3/4?) that shifts to 5/4 after a lengthy guitar solo, shows the band retaining some of their prog roots while turning towards softer sounds. Keys/Harms will be added in later at some point.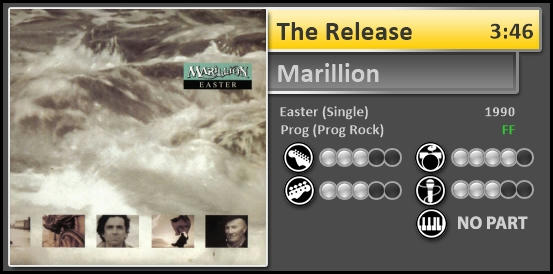 OD: FatHa1p3rt
Audio Source Lineage: 1989 Digital Master -> 1997 Remaster CD -> WAV
This song was originally a demo title "Tic-Tac-Toe" and was expected for the band's fifth album with Fish before he left in 1988. When Hogarth joined the band they recorded a new set of vocals, while the music from the same demo was reused. 
What was posted is all I had time for myself and with my collaborators. I have many more in the works, including a few that are very close to being complete. So the rest of the planned customs will be posted elsewhere, either soon or later.