C3X WORLD TOUR
THE FINALE LEG
ANOTHER TERRIFIC(?) WEEK THREE
Three is a magic number, one of which I appear to have dominion over
 
 
The goal for this week's release was for authors to release customs of tracks by artists that they would hate to admit they love or like to listen to. During preperations, the event was bestowed upon me, so I have provided some results here for anyone willing to enjoy some synthpop and some extra things.
 
For the main attraction, we have three tracks from a-ha's first album Hunting High and Low. This was a record I had picked up a few years ago at the behest of my mother. I only knew the band for their big hit "Take On Me", and am mostly a progressive rock/jazz kind of guy, typically staying away from synthpop and a lot of other mid-80s.....eh-hm....."tripe". After a few listens, I softened to the album and continually enjoy some tracks on it, those of which I have selected to make into customs for RB3. I felt there really wasn't going to be any other time to get to making these, so here they are now.
 
Special thanks to ghostbyob for helping out on guitar parts.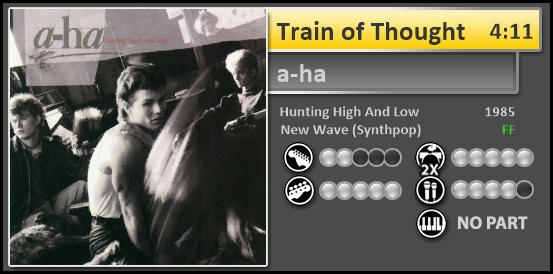 There's some 2x pedal action going on in this one. If you're into that stuff, get it here.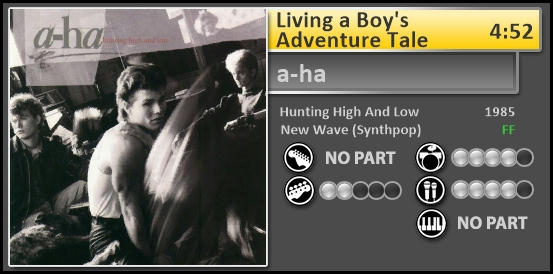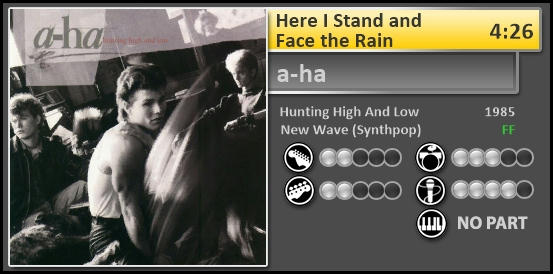 As an addition, we have three tracks provided by ghostbyob~ !
 


 
 
ENJOY