Atupo and Sheep : Good evening, live from parts unknown, this is the very first edition of C3vision !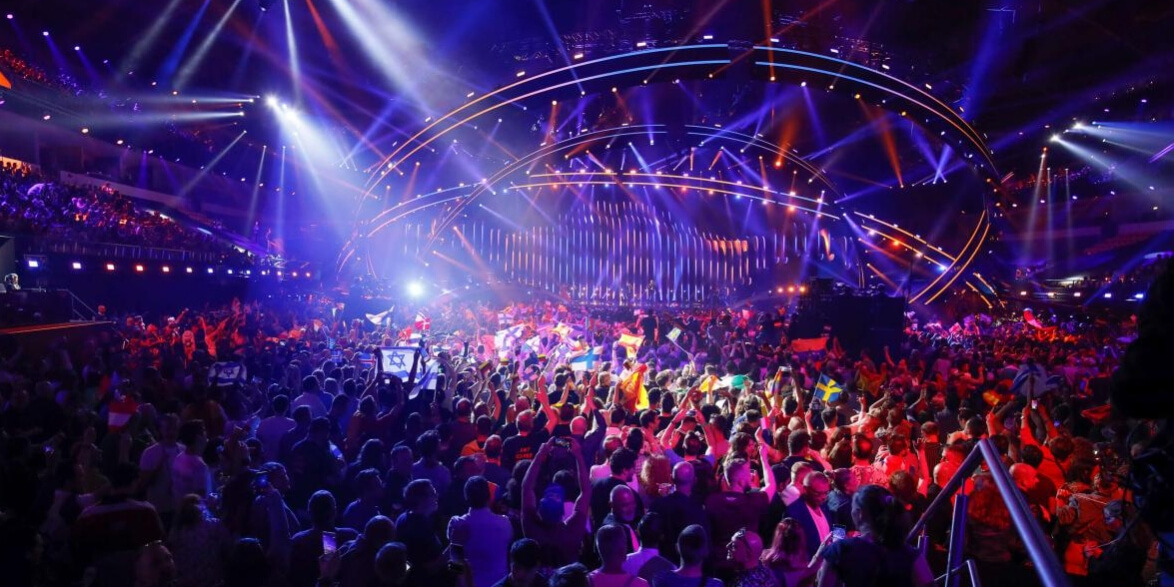 A : This year, we gathered some of the best European artists to perform their hits in front of you. No winner, only the great showcase of what this huge continent does best !
S : We have to say it in french too because of the rules. Cette année, nous avons réuni quelques-uns des meilleurs artistes Européens qui vont interpréter leurs plus grands tubes devant vous. Pas de gagnant, seulement une superbe présentation de ce que ce gigantesque continent fait de mieux !
S : So let's begin with the very first country to perform, please welcome the winner of Eurovision Song Contest 2012, Loreen, performing her song Euphoria !
(Authored by Atupomaruru)
A : Well that was an incredible performance for sure !
S : You say that because you made the custom don't you ?
A : Well y- yeah but-
S : I'm playing with you of course it was. Now it's time for our second performance, this time not representing Eurovision, with the lead single off their new album, please welcome Rammstein, performing Deutschland !
(Authored by TheSheepQueen)
[Video preview] (YouTube copyrights don't like when people share Rammstein without being Rammstein)
A : Great performing, really great !
S : Truly, I'd give it…
A : If you're going to make a joke about the music video I'd rather you not.
S: A… A thumbs up !
A : Anyway, next up is the latest winner of the Eurovision Song Contest, because I stay in the theme, ain't it Sheep ?
S : Oh definitely but I promise I'll be in the theme !
A : Please give a round of applause to Duncan Laurence from the Netherlands, performing Arcade !
(Authored by Atupomaruru)
S : I still think Sweden should have won though.
A : But, aren't you rooting for your own country at Eurovision ?
S : … Next up is the United Kingdom, with a notable soulful singer and an eastern tyranic leader's friend...
A : That's like the Dennis Rodman of Europe pretty much.
S : Please welcome, performing Crazy, Seal !
(Authored by TheSheepQueen)
A : That's a great song but… Sheep, that's still not Eurovision…
S : Uuum in the 2018 edition, Croatia performed a song called Crazy !
A : That's not this one ! Please, keep to the theme !
S : Alright, next up is Iceland-
A : SHEEP TOO SOON !!
S : Relax relax, it's not Eurovision, it's Björk !
A : Phew, okay okay, that goes if it's not Eurovision.
S : Reverse psychology at its finest. And she is performing Big Time Sensuality off her 1993 album !
(Authored by TheSheepQueen)
A : That was groovy, and surely can't create any conflict this time.
S : For sure. Next up is, aaah, France !
A : It better be a Eurovision song this time.
S : You mean the contest where we have a conspiracy theory going that we purposely lose to avoid hosting it ?
A : What ?
S : Performing Les Démons De Minuit, please welcome Images !
(Authored by TheSheepQueen)
[Video Preview] (Yep I can't embed more stuff ;-
A : sigh… What did we say again about the songs' origin ?
S : Uh… Speaking of origin, did you know Farottone is from Italy ?
A : And.. ?
S : … Here is Giorgio Moroder, performing I Wanna Rock You !
A : SHEEP !
(Authored by TheSheepQueen)
A :…
S : Are you okay Atupo ?
A :…
S : Are you ignoring me ?
A : I am.
S : I promise the next song is from Eurovision.
A : You do ?
S : I do !
A :… Alright then.
S : Performing a song they made to sound generic because they wanted to finish last, and they didn't, from Belgium, here is Telex with Euro-Vision !
(Authored by TheSheepQueen)
S : Well uh… That's the… The end of the very first C3vision because uh… Atupo has left the stage while insulting me and now I'm here waiting for the time slot on TV to be filled so… Um… F… France wins then ?