Jenny Owen Youngs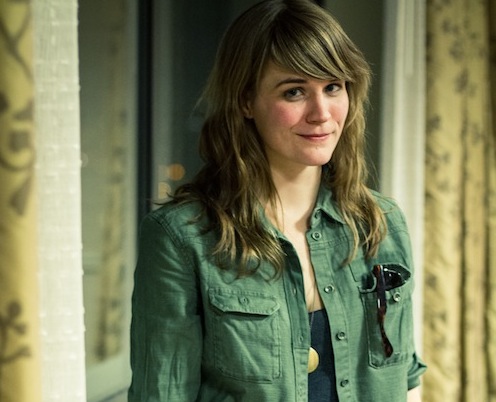 Background: I saw this chick open for... man, I'm old. I can't remember. Larry & His Flask, maybe? With Frank Turner? Either way, after her performance she gave out books of matches with her name on it, and I still have that neat little souvenir. She made a fan that evening, perched on a stool, center stage, just a girl and her guitar.
The Obvious Choice:
Born To Lose
Album: An Unwavering Band of Light (2012)

Somewhere in the night, a man is standing by
With a deal you won't be able to refuse
It ain't the Social Distortion song, that's for sure. More great lyrics from Ms. Youngs.
Vocals: Rapid fire vocals.
Guitar: It's a part of the cacophony of sound.
Bass: I can dig it.
Drums: Intense.
Keys: Maybe a little bit? Lots of stuff is happening, but I think I hear horns, too.
Miscellaneous: Crisp ending.
Runner-up:
Clean Break
Album: Transmitter Failure (2009)

Don't need for anesthetic
Oh, and no more last regrets
Just sterilize the scalpel
And let's get this over with
Well, that's one way to end a relationship. Hump 'em and dump 'em, eh, Jenny?
Vocals: Haunting melody with a bit of backing vocals near the end.
Guitar: Creepy guitar intro and creepy guitar solo.
Bass: Simple but charming.
Drums: Keepin' the beat.
Keys: No, but... do I hear a really subtle xylophone midway through? I do!
Miscellaneous: Crisp ending.
Runner-up:
Coyote
Album: Batten the Hatches (2005)

1, 2, 3, I hate me
There's no one else who I know how to be
4, 5, 6, oh, your body makes me sick
Don't take it away from me just yet
A song about loathing oneself and others with some love thrown into the mix. Relationships are complicated.
Vocals: With great lyrics and a chipper melody, the vocals are the star of the show here.
Guitar: Forgettable chords.
Bass: Nothing to write home about.
Drums: Probably pretty simple.
Keys: Simple but charming and important piano part. The featured instrument.
Miscellaneous: Crisp ending.