LATEST UPDATE 6/18 - The Cardigans - Rise & Shine
GUITAR: SuperRiderTH
GUITAR LEFT HAND ANIMATIONS: ghostbyob
Mixing a variety of incisive riffs, trampling beats and rapidfire vocals, "Reborn" is a song for intense cardiovascular exercise – providing you're willing to risk having your aorta burst open midsong. The lyrics are about a witch sentenced to die, but who has "signed the book of red," promising immortality; hence, the song title.
GUITAR/BASS/STANDARD KEYS: yaniv297
There is something about Bruce Springsteen's "Incident on 57th Street" that makes it ethereal. How you can pen such a profound and meaningful song in your early 20s, as Springsteen was when he released 1973's The Wild, the Innocent and the E Street Shuffle, is nothing short of phenomenal. It's that cinematic style of writing he engaged in so early on and let a story unfold that makes us feel like we are there, living it with the characters, Spanish Johnny, and Puerto Rican Jane.
The whole freaking song is a masterpiece. From the delicate piano in the opening bars, and the bending notes on that Telecaster, to the lyrics, music, imagery, and storytelling, all of it is nothing short of spectacular. And that solo to take the song out, absolutely incredible. If the song isn't considered out of this world, it should.
GUITAR: dr waffles
GUITAR/BASS: ejthedj
VOCALS: EchoOfMystery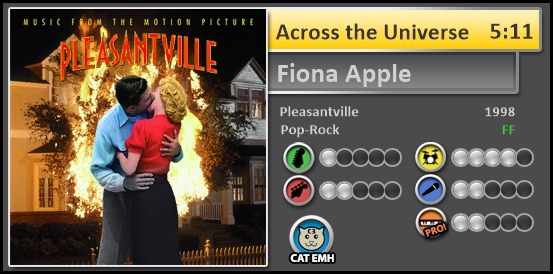 GUITAR: Oddbrother
VOCALS: BornGamerRob
STANDARD KEYS: FujiSkunk
Recorded for the 1998 movie Pleasantville, Apple's rendition of the Beatles' "Across the Universe" is easily her best cover. The song takes on a placidity that suits the strange nuclear family at the heart of the film, with Fiona's serene "jai guru deva om" chants almost serving as a balm. The Paul Thomas Anderson-directed video is also a treat: Apple walks peacefully through a riot that takes place late in the film, her calm at odds with all the chaos. "Nothing's gonna change my world" indeed.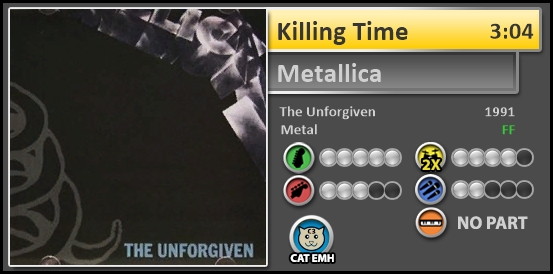 GUITAR: SteveHasAMustache
GUITAR: BattlePenguin
CHICAGO (THE CHICAGO CHRONICLES)

Chicago Transit Authority (1969)



Chicago II (1970)



Chicago III (1971)

Chicago IV (1971)
Chicago V (1972)


Chicago VI (1973)


Chicago VII (1974)


Chicago VIII (1975)

Chicago X (1976)

Chicago XI (1977)

Hot Streets (1978)

Chicago 13 (1979)


Chicago 14 (1980)


Chicago 16 (1982)

Chicago 17 (1984)


Chicago 18 (1986)

Chicago 19 (1988)