LATEST UPDATE 1/21 - Pantera - Heresy
GUITAR: Puppetz
LATEST UPDATE 1/20 Frank Zappa - Packard Goose
GUITAR/BASS: nsw1-6
"Packard Goose" officially appeared on the 1979 album Joe's Garage, but some of its parts were used on-stage as early as October 1975. The piece is more of a suite than a cohesive song. The title refers to the ornament of a defunct car model.
The story line: music has been made illegal by the government. Joe, coming out of jail, started to dream the guitar solos he couldn't play anymore. Now he is able to dream up complete songs, including lyrics, and even dream of a rock music press he can spit at. The song feels more autobiographical than anything else on the album, Joe's attacks on rock journalists echoing Zappa's own thoughts on the subject. This part of the piece follows a fast tempo. Things boil down and a delicate melody reminiscent of the main motif in "Outside Now" precedes the re-entrance of Mary who reads the verse that became one of Zappa fans' favorite: "Information is not knowledge/Knowledge is not wisdom/ Wisdom is not truth/Truth is not beauty/Beauty is not love/Love is not music/Music is THE BEST." This recitation was premiered as part of the instrumental piece "Black Napkins" in 1975 and turned out to be the most moving moment of the tribute concert Zappa's Universe. The piece then drifts into yet another xenochronous guitar solo. A short reprise of the main theme leads to a complete change of pace as the song becomes a '50s doo wop spoof.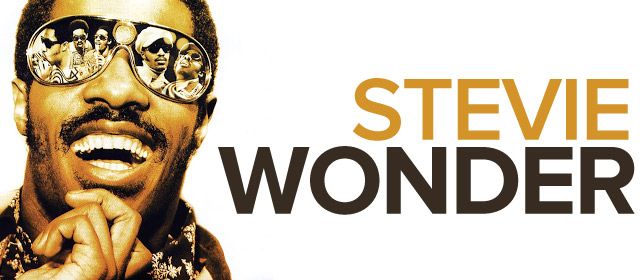 LATEST UPDATE 1/18 Wonder Wednesday - Creepin'
Welcome to Wonder Wednesday where you'll see a new Stevie Wonder song for the next few months. Enjoy the wonder of Stevie.
5 LANE KEYS: MrBurpler
On Creepin' with each slush of the hi-hat on every upbeat during the chorus, the pendulum swings back and forth before your eyes, hastening your descent in a longing trance. The hypnotic cipher of ARP synthesizer chords incites a state of indifferent consciousness: being able to vividly imagine oneself in the arms of your desired lover while also getting swept in a hazy, swaying undercurrent of uncertainty. The harmonica solo sounds like lonely weeping, humanized by the twain of its long notes. Stevie's despondent vocal delivery of his lyrics evokes the melancholy that comes with unrequited love:
"When I sleep at night, baby/I feel those moments of ecstasy/
When you sleep at night, baby/I wonder do I creep into your dreams/
Or could it be I sleep alone in my fantasy?"
The presence of Minnie Riperton's lush, sensuous soprano serenely adjacent to Stevie's voice brings a layer of hopefulness to an otherwise hopeless happening.
LATEST UPDATE 1/14 - Chicago III 2 pack
GUITAR: bsbloom
5 LANE KEYS: Bansheeflyer
 
This beautiful beatlesesque love song featuring great harmonies and split lead vocals between Peter Cetera and Robert Lamm.



Video Preview
 
GUITAR: bsbloom
5 LANE KEYS: Bansheeflyer
 
A blues rocker with an almost constant soloing from Terry Kath talks about loving someone for themselves regardless how well off they are. Robert Lamm seems to imitate Ray Charles with his vocal delivery.
CHICAGO (THE CHICAGO CHRONICLES)

Chicago Transit Authority (1969)



Chicago II (1970)



Chicago III (1971)



Chicago V (1972)



Chicago VI (1973)



Chicago VII (1974)

Chicago VIII (1975)
Chicago X (1976)
Chicago XI (1977)
Hot Streets (1978)
Chicago 13 (1979)

Chicago 14 (1980)

Chicago 16 (1982)
Chicago 17 (1984)


Chicago 18 (1986)

Chicago 19 (1988)